Posted: May 30, 2011 at 5:38 pm
It's a holiday. I had a cranky start to the day (details tomorrow). I think it's time for another fun blogger survey! Thanks to Janetha & Lisa for sparking my interest in this one!
A is for Apple: What's your favorite variety?
I luurrrrvvveee Honeycrisp apples. However, they tend to be pricy and I can only find them in the fall. So my typical apple of choice is a Gala.
B is for Bread: Regardless of nutrition, what is your favorite type?
I'm not a huge bread lover. I guess I would have to say something that can hold up to a sandwich well. I love the 9 Grain & Seed bread from my grocer's bakery.
C is for Cereal: What is your favorite kind currently? (just one!)
I have been loving on the Fiber One honey graham cereal we received at Fitbloggin'. It's great straight up by the handful, in a bowl with almond milk, or as a yogurt bowl mix-in.
D is for Donuts: You might not currently eat them, but what kind do you fancy?
I would hope if you're not eating them it is because you don't care for them and not because you "shouldn't"! Sorry for the side note, but the question kind of irked me. As for my personal preference – Dutch Monkey. Only their fresh made fancy donuts will do.
E is for Eggs: How would you like yours prepared?
I will eat eggs almost any way, but when out at restaurants I generally ask for scrambled. When at home, I generally prepare them over medium to eat atop toast or in a sandwich.
F is for Fat Free: What is your favorite fat free product?
I guess I would have to choose fruit. It's the only fat-free thing I can think of that I enjoy eating often.
G is for Groceries: Where do you purchase yours?
Kroger is our main shopping choice. I will do deals from Publix and will also hit up Trader Joes on occasion to stock up on a few favorites.
H: is for Hot Beverages: What is your favorite hot drink?
Probably hot chocolate since I prefer coffee as iced coffee.
I is for Ice Cream: Pick a favorite flavor and add a fun topping.
How am I supposed to choose?! Evil question. Evil. I guess I would have to go with cake batter flavored ice cream with cookie dough as a fun topping. Never had that mix before, but oh it sounds good!
J is for Jams or Jellies: Do you eat them? If so, what kind and flavor?
I don't use them often, but I like them well enough. My sister-in-law's homemade strawberry jelly is fabulous!
K is for Kashi: Name your favorite Kashi product?
Any of their cereals. I really love the Honey Sunshine one though!
L is for Lunch: What was yours today?
One of those egg sandwiches I was telling you about. Along with some fruit plus cucumbers & hummus!
M is for microwave: What is your favorite microwave meal/snack?
Duh. My daily bowl of oatmeal! Always comes out perfect.
N is for nutrients: Do you likes carbs, fats, or proteins best?
Well, I strive for a balance of all three, but carbs certainly take precedence. My body functions best with at least 55% of my calories coming from carbohydrates.
O is for oil: What kind do you like to use?
I typically use olive oil because its what we always have on hand. Plus, I love the flavor!
P is for protein: How do you get yours?
I've discussed my decision to eat less meat overall before. I mainly get my protein from beans, eggs, dairy, nuts/nutbutters, and certain whole grains. I also get in protein regularly with tofu and some animal protein.
Q is for Quaker: How do you like your oats?
I only eat oats hot or cooked and then mixed with yogurt. I do NOT do the overnight oats thing. My oats must always have peanut butter involved. Other than that, I don't have a specific way I like them since I regularly switch up my toppings.
R is for roasting: What is your favorite thing to roast?
Veggies. Roasted veggies are the best way to eat them!
S is for sandwich: What's your favorite kind?
That's like asking me to choose a favorite ice cream! I love sandwiches and eat them regularly. I don't have a specific favorite, but I usually love sandwiches I get out with a wide variety of toppings.
T is for travel: How do you handle eating while traveling?
I mainly just strive for a balance. I make room for things I know I want or things that are special/unique to where I'm traveling. I simply focus on listening to hunger cues and not viewing vacation as a free-for-all. I still make a point to fit in healthy eats. Stick around for 2 weeks from now and you can see my vacation style of dining up close and personal!
U is for unique: What is one of your weirdest food combos?
It's not unique to us bloggers, but my husband and friends tend to balk at the idea of sweet potato and beans together. Even though it's SO good!
V is for vitamins: What kind do you take?
I have a prenatal that I should take daily while still nursing…but I forget way too often.
W is for wasabi: Yay or nay?
YAY! Love me some wasabi. I like to feel it in my nostrils.
X is XRAY: If we xrayed your belly right now, what food would we see?
The lunch I have pictured above since I pre-wrote this post right after eating it.
Y is for youth: What food reminds you of your childhood?
All those Little Debbie snacks – mostly the Hostess carrot cakes (the old school non 100 cal pack version) and Star Crunches.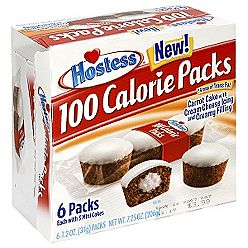 As well as my mom's special french toast. I still crave her french toast when I'm sick.
Z is for zucchini: How do you prepare it?
I do zucchini in everything. In stir-fry. Added to pasta sauce. Added to veggie based casseroles. Grilled or roasted as a straight up side. Zucchini rocks!
Whew! My Foodie ABC's! Now for fun, I will copy the same question as well -
Take the two to three letters from your initials and find the corresponding questions, then answer them. Can't wait to read them!
Tags: about me