Posted: October 1, 2011 at 9:19 am
Wow. I tell you what, wow! <— Can anyone name that movie???
Eleven miles is a seriously long time to run. Unless you're Kara. Then it's cute. And she can call it that because she is so hilariously awesome. You have to love blog friends who can motivate you and help push you through!
A few other things that pushed me through?
my normal fuel – PBJ english muffin before + espresso love Gu during
wanting to get out of the cold
energy from awesome runs this week (I ran 6 miles in under 50 minutes Tuesday!)
good music
I realized it has been awhile since I've shared the songs that inhabit my workout playlist. I often forego music during weights, the elliptical, and shorter runs – but, boy, do tunes make a difference for speed work and long runs! I now present you with…the FFF Song Superlatives!
Song That Makes Me Run Faster – Pour Some Sugar On Me (Def Leppard)
It also makes me think of my college days…
Song That Makes Me Want To Bust Out Singing – Your Love Is A Song (Switchfoot)
Seriously such a beautiful song.
Song That Never Gets Old – Baby Got Back (Sir Mix A Lot)
Song That Makes Me Feel 12 Years Old But Will Stay On My Playlist Because I Don't Care I'm A Dork – Party In The USA (Miley Cyrus)
I'll own my dorky ways.
Song That Puts A Smile On My Face – Just The Way You Are (Glee Cast version)
Song That Makes Me Want To Scream Because Shuffle Wants To Play It So Many Times It Drives Me Batty – Lose Yourself (Eminem)
And I can't take it off until I re-update ALL my songs because I got a new hard drive and iTunes is ridiculous.
Song That Makes Me Want To Shake My Hips Mid Run – Escape (Pina Colada Song)
source
Can't I be there right now???
Song I Know I Shouldn't Like But Just Can't Help Myself – TGIF (Katy Perry)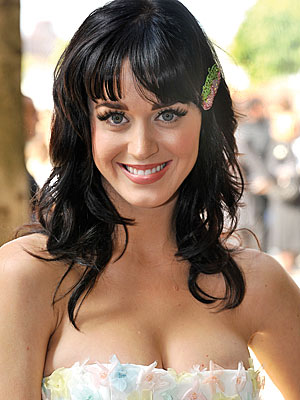 source
The lyrics are so bad, but the beat is so good for running.
What would your choices be for any of the song superlatives?
Does your shuffle like to play the same song way more often than others?
Tags: miscellaneous