Posted: December 1, 2010 at 12:08 pm
Morning and happy first day of December! I can hardly fathom that. December? If things keep at this rate, baby B really will arrive before I know it. I had a moment of "holy cow!!!" yesterday where it suddenly hit me that I will have two! Two! In a very short amount of time. Of course, I have always known that and I am very excited for it, yet sometimes it still feels a bit like "whoa". Does that make sense?
I have enjoyed having a mini "theme" to share here over the past couple of months. September was the official 30 Days of Self Love. October I featured other bloggers. November was all about the Q + A. I don't know how long this little monthly process will continue, but its fun for now. Plus I have the perfect personal challenge for December which reflects the season.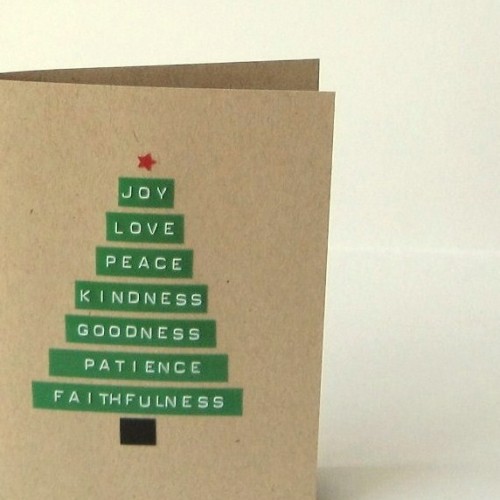 source
December's focus/theme/challenge will be all about others. Each day in December I hope to do something to show kindness to another. It can come in a variety of ways. I can complete a random act of kindness for a stranger or reach out in love and support to a friend/family member. I don't want to get caught up in the hustle and bustle of the holidays and lose sight of what truly matters – loving others. After all, that's the sole reason Jesus came to be a little baby in a manger. 😉
I also want to mention that even though November has ended, I still have some questions to get to from the Q + A requests. Don't worry! I haven't forgotten about those questions if you sent one in. Also, I will still continue to keep up my Formspring account to take reader's requests or be open to any future questions you may have. Call me crazy, but I actually enjoy being available to answer things you may wonder about. Like the following I received:
What was your favorite first experience with M? – Brooke @ B and the Boy
Oh goodness that is a tough one! Does the first time I breastfed her count. There is something so magical about that moment. Otherwise, I enjoy moments this past year most. Many aren't firsts, but now that she is old enough to understand and get more excited I enjoy them so much more as well. Like this past year at the beach or her excitement right now over Christmas trees (Christmas tree! Look, mommy! Happy Birthday Jesus!). I also cannot cannot cannot wait to bring her to Disney World in the next couple of years after seeing the fun she had at the fair!
How much about your disordered eating history do you plan to share with Makenzie (and Braedon)? If you plan to share, what has lead you to that decision? Is your husband on board with it? When will you share information? Under what circumstances?
I've decided I don't plan to hide my history with disordered eating from my children, but won't discuss it just for the sake of sharing either. I more plan to live by example for them on having balance with food and not giving it control. I plan to uplift my children for the wonderful people they are and work to build confidence in themselves, as well as a love for others. I pray that by guiding them to care for themselves, with healthy and balanced eating being a part of that, they don't find themselves struggling negatively with food. As they get older, if I ever do notice signs of a negative relationship with food or their own perceptions of food heading down an unhealthy mental path, then I will likely share on an appropriate level. I guess I will just have to trust my motherly instinct on that one.
What's something you like to try to do to focus on giving meaning to holiday season? Care to join me on mine?
Have you "liked" FFF on Facebook yet? Click here or in my sidebar! And let me know if you have a page I have not liked yet.
Tags: makenzie, motherhood