Posted: December 27, 2010 at 9:42 am
This is a compensated review by BlogHer.
I think you can safely say that I adore blogging and everything it entails. It has brought me such great pleasure to watch this baby blog of mine grow little by little over the past year. It has developed into a great passion of mine and I thoroughly enjoy working on it, meeting new people through it, and learning more about myself thanks to it all.
When I started this blog in January of this year, I never anticipated the reach it could grow to have and how much it would impact me. I am forever thankful to every person I have come in contact with through blogging and the opportunities it has presented me. When BlogHer asked me to share anything I enjoy about their site, I happily accepted to do so and knew exactly what I would discuss - networking.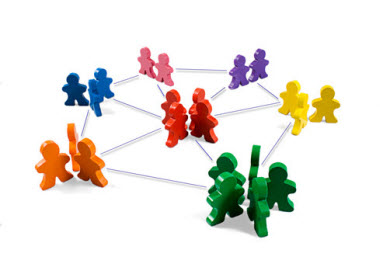 Networking matters. I try not to view networking in the traditional sense of searching out people who can provide some sort of personal gain. To me, networking is finding venues that help open up relationships that otherwise may never have become available. Blogging relationships hugely depend on networking. How else would we hear about each other and build this amazing community of support? BlogHer understands that and has built a site dedicated to it. BlogHer provides a great networking resource for all of us women out there interested in blogging or reading blogs.
Anyone can become a member of BlogHer and in doing so, share their blog in a well-organized and extensive blog directory. I enjoy perusing the blog directory on occasion because I like finding new blogs to pop in and visit. It's an easy way to see who else is out there or give a bit of support to another blogger. Also, we are people with many interests. I love that the BlogHer directory includes blogs from a variety of topics. It makes it easy to find other blogs in different areas of interest, such as motherhood for me or perhaps crafts and decorating for you. Plus, the directory gives others a chance to find YOU.
Another fabulous feature of BlogHer that can help broaden your reach in the blogging community is their option to share posts in the member section. Anyone signed up for BlogHer can publish posts to the site, which can help bring traffic to your site and introduce you to new readers. Back in September, when sharing my 30 Days of Self Love posts, I made sure to post each one to BlogHer as well. I wanted those messages to reach as far and wide as possible. Sharing there helped me make a few new blogging friends here!
Another great networking opportunity BlogHer focuses on comes in their numerous blogging conferences. These conferences are some of the largest out there to really help women connect. I have told you all before how badly I want to attend BlogHer '11 in San Diego this upcoming year! They also have BlogHer Food coming up in May here in my hometown, Atlanta. In fact, they are currently giving away a free conference past to BlogHer Food (see bottom of this post for a link to win).
I chose to work with BlogHer as a publishing network because I find them a great community of support and networking. I would not have readily offered up space on my blog to share about their site, unless I valued it myself. The site is fabulous for its networking opportunities and information, but they have so many other great things going on in addition to that. They readily have giveaways for prizes like $100+ Visa giftcards, Ipads, conference passes, etc. They also currently have an Own Your Beauty campaign that I fully support.  I really hope you will check them out and see for yourself everything they offer.
Visit this week's Sweepstakes post on BlogHer.com for your chance to win the BlogHer Food conference pass!
Question of the Afternoon – What ways do you enjoy "networking" with blogs and making new blogging relationships? Do you use any forms of social media or blogging sites? Word of mouth or others' posts?
Tags: blog conferences, blogging