Morning! I woke up on the right side of the bed this morning and feel as chipper as a….chipmunk? Well – whatever fits that comparison is what I feel like. I guess resting up for a few days, having my weekly sister night, and getting in a good chat with Peter about a few things will help set me back on my feet. And I can't forget the support from you all about "The Jeans" and my two new races I shared.
A Different Spin on What I Ate Wednesday – My Competition Days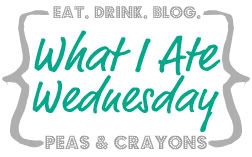 The other day, when I realized I had gotten those jeans around the time of my fitness competition, I got to thinking about how much my eating has changed since those days. Peter even commented about it when we were talking yesterday, telling me just how "proud of me" he is when thinking about it all.
So, for today's What I Ate Wednesday a la Jenn, I thought it would be fun to take a look back into my past and nab a day of my eats from the competition days. I warn you – it's ugly.
No, really. It's ugly. I had not a clue how to work a camera back then.
Breakfast (Pre-Workout)
1/3 cup (or perhaps even 1/4 cup) oatmeal cooked with cinnamon and water
1 scoop whey protein
2 tablespoons dried fruit (notice the food scale!)
Breakfast (Post-Workout)
1 apple chicken sausage from Trader Joes
1/2 cup scrambled Egg Beaters with salsa
1 apple sliced and spread with strawberry yogurt
coffee with a splash of milk
Lunch
3 oz extra lean ground turkey with salsa and 2 tablespoons shredded cheese
1 cup sliced strawberries
1 tablespoon peanut butter (that was seriously the best part of my day)
Snack (Pre-Workout #2)
protein shake with chocolate almond milk & whey protein powder
Cookies & Cream flavored Luna Bar
Dinner
3 ounces grilled shrimp
1 cup canned green beans
All of these meals were taken from a post from the archives of my old competition journal. I saved them here on FFF, if you're interested in reading the original post. You can also read my Q + A post on my competition thoughts, if interested in more comp details.
I told you it was ugly! And you know what? I actually prided myself on all of that because I allowed myself a little more leeway than my previous competition diet. It feels so crazy looking back because I know that I ate that way day in and day out for about three months…while working out 2 or more hours a day basically every.single.day. Eeep!
You can imagine I was pretty cranky. I even remember yelling one night at Peter after he mentioned still being hungry from dinner. I yelled at him "You don't even KNOW what hungry FEELS LIKE!". Um, yeah. He probably did. Did you see the "meal" I served the poor man!? How is he still married to me?!
Now, I know people out there can happily eat a competitor style diet and one that is a lot more appealing than what I just shared. I know Naomi does it! However, I know that style is not for me. By far! I am so thankful in the ways my eating has changed since then:
I now emphasize the quality of the food over the calorie count of the food. Watery, canned green beans for dinner? No, thank you. I will take a pile of quinoa with lots of fresh veggies instead. <—new food kick
I now fuel my body so it can achieve – in races and new workouts. No longer do I go hungry, so someone else can tell me if they like it or not.
I now eat a truly satisfying dessert and not a processed bar or whey protein shake to satisfy a sweet tooth.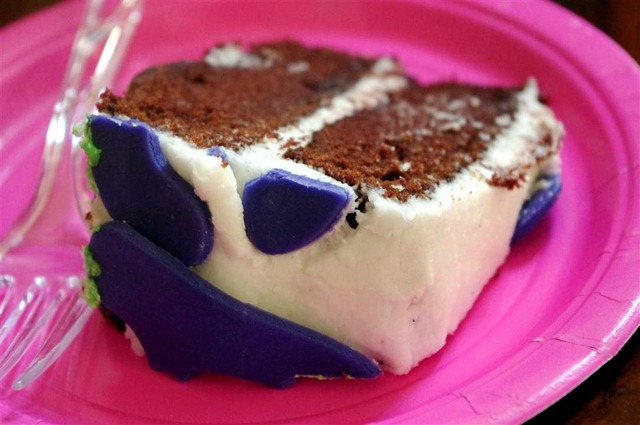 I now know the bliss of peanut butter and oatmeal together. And it sure makes a good morning, but it no longer is the best part of my day to taste peanut butter.
I now eat 100% for me. I sure don't eat "perfect". I know I have plenty of ways I could improve my eating habits (love of sugar, much?). I also know for once I finally have that balance I worked years to create. I finally eat in a way that truly satisfies me and where I don't feel pressure to fit into any style of eating. I choose what I want to eat that I know leaves me feeling well on a whole. I'm happy to be here. And I'm also incredibly happy my picture skills have improved. That was just plain painful to look at!
What ways have your eating habits changed in the past few years?
Don't forget to enter the Champion Giveaway! Ends tomorrow!