Posted: March 3, 2011 at 8:10 pm
I have a confession. I am a sucker for cutesy, all-about-me type of posts. I have officially been sucked in to the ABCs post that I originally saw Gabriella do. I have no shame.
A = Age: 12. Just checking if you tuned out already. In truth – late 20s but cannot wait to be 30. I always wish I was older.
B = Bed size: King, baby!
C = Chore you dislike: MOPPING!!! I will not do it. I make Peter mop. Also, I hate putting away dishes. It seems like a never-ending chore.
D = Dogs: Roxy. A pit/lab mix. Yet, somehow, she is the laziest, wussiest dog I know.
E= Essential start to your day: Nursing Baby B. I love snuggling him.
F = Favorite color: Bright green! Although you would think a cool blue based on my blog, huh? Bright green just doesn't look too good on screen. 😉
G = Gold or silver: Silver. Although I do love this cross necklace my mom handed down to me from my uncle that has both.
H = Height: 5'5″
I = Instruments you play(ed): Ha! The most musical thing I do is fart.
J = Job title: Cook. Chauffer. Teacher. Maid. Personal Assistant. Professional planner and organizer. AKA – mommy!
K = Kids: Pretty sure you know the answer to this one…
L = Live: Metro Atlanta area
M = Mom's name: Superwoman. Or her day name is Lisa.
N = Nicknames: Technically Tina is a nickname as my full name is Christina. I prefer Tina, though. I think Mommy is my only other nickname. No wait. In college, friends called me Tinabell.
O = Overnight hospital stays: All for the kids! Both deliveries were overnight stays, of course. Then, when Makenzie stopped breathing and we had to go to the ER on my birthday two years ago. That was fun. Or more accurately, the most miserable four nights of my life. Oh…and that time I was hit by a car.
P = Pet peeves: Rude people. I just don't get it. Also, when you call someone back immediately after missing the call…but there's no answer!
Q = Quote from a movie: I only know quotes from the best TV show of all time. So – "You're so pretty" from FRIENDS because it's only one of my favorite sayings ever.
R = Righty or lefty: Righty
S = Siblings: One brother. One sister. Both younger. Both goofy. Both awesome!
T = Time you wake up: Which time? 2 am? 5 am? 6:30 am? I wish I was kidding.
U = Underwear: Black leather with spikes. Once again…checking your attention span.
V = Vegetables you don't like: Asparagus and okra!!! Blechety blech blech blech.
W = What makes you run late: You try getting out the door with a toddler and an infant on time! Yea, that's what I thought.
X = X-rays you've had: My hand/arm when hit by the car. I think that's it.
Y = Yummy food you make: Enchiladas. I make a mean enchilada. Since I pre-write my posts, its very likely I'm eating an enchilada as this publishes in fact.
Z = Zoo animal favorites: Penguins. They're cute and funny.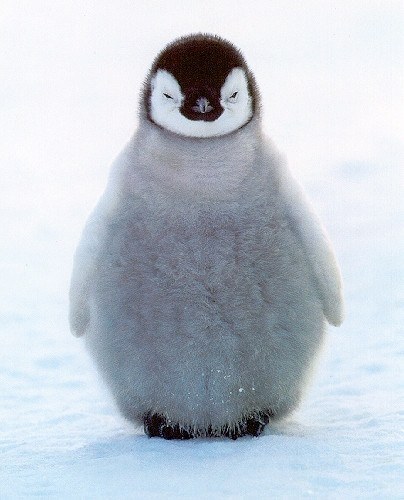 Question(s) of the Evening – Height? Icky veggie? Essential start to your day?
Tags: about me, miscellaneous