Posted: May 17, 2011 at 9:19 am
Where has this year gone? I remember registering for the Fitbloggin' conference back before Braedon even came into this world. Now, suddenly the conference knocks on my doorstep, awaiting me in only two short days!
Excitement prevails, but I cannot lie that I have a bit of nervousness in approaching this conference as well. And over the silliest things! Sometimes I wonder about myself.
What To Wear
source
I feel like such a teenage girl with this one. The conference will include everything from fun runs and fitness activities to cocktail parties and dinners out on the town. I see no shame in wanting to look good with my other awesome friends and new pals I meet. Now just to figure out what to wear for the different things?? Cute dress? Jeans and nice top? At least I have my workout wear sorted out after falling in love with my two new running tees.
Networking
I view myself as a people person. I would not classify myself as a shy one. I have no problem saying hello and chatting away. However, I do find myself a little nervous about how to play the whole "networking" thing. Part of this conference is to make connections. When I had my blog redesign, it included business cards. I want to be sure to pass them out at the conference so people can remember the smiley creep come say hello later, but don't like the thought of seeming pushy and all "you need to read my blog". Because that just ain't my style.
Not Having Enough Time With All The Fabulous Folks
So many wonderful people will be in attendance and I would love to spend every moment with each of my blog friends. I know that won't be possible since 2.5 days will go so fast, but I hope I get enough time to get my fix of all of you fantabulous pals. I just plan to go without a plan and make the most of every minute I get to have with each of you!
Workouts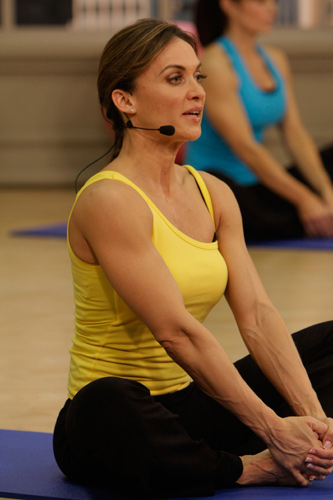 source
There are THREE different activities I want to do on Friday. I want to do the fun run 5K. I simply have to do Cathe Friedrich's fitness challenge. I mean, the woman started my love of working out after all. And a trampoline class just sounds awesome. Though my still weak post-baby bladder might not love that idea. TMI? Oops. Yea. Now you really don't want me to "network" with you.
Fitting In Pump Time
source
I don't want to miss any of the fun while at this conference! Although I know I will have to hole myself away a few times a day to spend time with my pal, Mr. Pump!
Smelling Like Maple Syrup
source
Okay. Let me explain. I don't want to jeopardize my milk supply while away. In an attempt to prevent any issues, I plan to take a herbal supplement called Fenugreek to help me out. It makes you smell like maple syrup. I guess there could be worse things? Please don't judge my Mrs. Butterworth eau de parfum.
The Big One
Peter. Alone. With the kids. Three days. Hopefully they will both be a lot better before I have to leave! Yes, both. M is sick now too. I know they will survive without me. I hope. 😉 
What is something you would feel nervous about when heading away to a conference or event with so many people?
Tags: blog conferences