Posted: July 28, 2010 at 6:05 pm
Oh, boy! I am beat today. Last night was a late night. We had a meeting at church to discuss some new leadership roles for small groups in our congregation. It went from 7:00 until 9:30 and then we had to make the 30 minute drive home. Somehow it was after 11 by the time I hit the sack. The meeting discussed a lot of important issues. It was a reality check to how much more our church can do to help foster relationships among the members. I know I could not imagine my life without the friendships that started inside those four walls. I will be happy to serve however I can to extend that same support and community to others. Just as I love to share friendship and support with my fellow bloggers! Hi everybody! Are you making your day the best it can be? Only you have the power to do that ya know!
Today has been a good one around these parts. It did not go 100% as expected though. The reality check that started last night continued on throughout today. Despite my late night I still managed to wake up early enough to accomplish some tasks. I decided tackling my email folder was a good one for the early morning. Reality check = replying to emails is a huge time suck! My morning time flashed in the blink of an eye. Likely because I was replying to reader questions, which is something I truly enjoy doing. Remember? One of the best compliments in my mind is when someone trusts you enough to turn to you for help.
Another reality check came quickly after that. My body aches. The TurboJam Cardio Party DVD I did yesterday kicked my butt in a way that hasn't happened in awhile. My shoulders, legs, and back are all sore. At first I thought this worked out perfectly because Thursdays are my rest days. Reality check. Today is only Wednesday.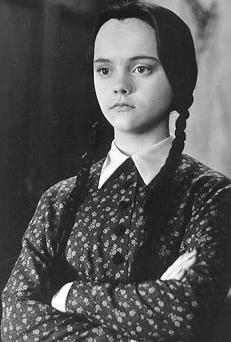 I wonder if anyone ever called her "Hump Day"? Anyhoo. I spent the morning honing my coloring and dancing skills with Makenzie. I also took a quick break to send in a query for a women's health site freelance writing job.  Yet another reality check. It doesn't hurt to try. The only certain way to fail is not to try. I decided to give it a shot. I have no expectations (other than God is in control), but I can live freely knowing I took a step forward in something I love to do. A sad reality check came at the end of this 30 minutes. Makenzie's favorite show ended…and Barney came on. Is that hideous purple dinosaur still on TV? Oh, heck no!!
Eventually, lunch rolled around. A veritable gold mines of reality checks. Including the following:
As Heather says, sometimes a Lean Cuisine pizza is necessary.
Eating such doesn't mean you can't have room for fresh produce. Cherries, strawberries, and fresh from the sis-in-law's garden cucumber slices.
Garden fresh is better!
Cherries stain your fingertips purple.
I just may have to disown my daughter. She HATED the mushroom lover's veggie burger I gave her.
This veggie burger tops my list. It has so much delicious flavor and mushroom chunks. Mushrooms are on the top of my veggie (fungi?) list and it saddens me she does not feel the same. 
Then she went and did this. Took her consignment clothes I bought her out of the box and laid them out neatly.
So, she is my daughter. Whew. That was a close one!
My final reality check came mid-afternoon. My previous computer setup – chilling on the couch with the laptop – was not ideal. So I made the executive decision to turn one tiny corner of our living room into my "office" now that I have to spend time writing.
So amazing what a good chair and desk tv tray can do for the back! Now onto tonight's reality check. Will stuffed peppers be as easy to tackle for this culinary fool as I think they are? I sure hope so!
Do you believe you have the power to make your day the best it can possibly be?
Where do you do your "computering" (as a friend calls it) from?
Anything else you got for me…. 
Tags: consignment sales, lunch