Posted: January 22, 2011 at 12:08 pm
For awhile I have wanted to start a weekly post featuring some of my favorites from the week. Featured workout move (with a short vlog to show each week), favorite moment of the week, top posts I recently read, favorite meal, and whatever else pops in my head. And what better time than now? I hope you all like it!!!
Featured Move: The Plank
I haven't started fully working out again yet, but I did want to go ahead and begin strengthening my core again. Enter the plank – my all-time favorite core move. You even get a peek at cutie pie Makenzie doing her own version.
[click to watch on YouTube if video not displaying properly]
Featured Moment: FFF's Blog Birthday/Anniversary
I had a lot of memorable moments this week – my "Real Deal" post and fitting into my jeans again – but reaching the 1 year milestone stands out to me personally.
Featured Meal: Care Meals
I can't pick one meal this week. I appreciate the numerous meals our friends have provided for us recently.
Featured Post: Katy from The Singing Runner - "The Tides Have Changed"
I'm a sucker for when people pour out their emotions and things they currently struggle with. There was something special about Katy's post that reflected her uncertainty on different paths she faces in the upcoming future.
Featured Fun: Despicable Me
Peter & I watched this movie one night and it was surprisingly very funny and cute. I love kid movies with a hidden adult sense of humor.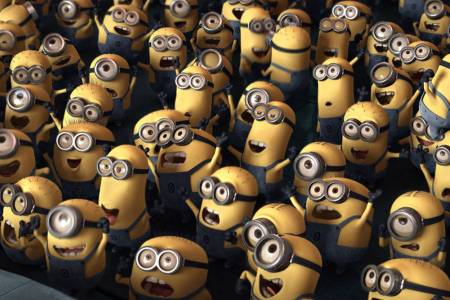 Featured Cuteness: Play  time together
Featured Question: What things would you like to see in the FFF Features?
Tags: abs, blogging, dinner, FFF features, fitness