Posted: May 29, 2011 at 12:40 pm
Every Sunday I re-share a self-love topic from my 30 Days of Self-Love. This week, I have chosen to re-share on a topic about which I receive many questions. You may have recently seen this on Julie's blog, but I felt called to change my original planned topic to this one today. Perhaps there is someone out there who this story needs to reach today through my blog? Who knows? I just hope it can touch even one person's life and inspire even one person to find a healthier relationship with food. Thanks for reading, or re-reading as the case may be!
I am a recovered binger. In my past, I have hidden food and scrambled to eat as much as I could when a moment by my lonesome presented itself. I have bought whole packages of cookies, candy, donuts, and more to eat in my car when driving home. I have eaten so much food I felt ill, but not had the strength to stop shoving more in my mouth. That used to be me. That used to be my existence.
Now, I have found balance.
I have found the joy in eating healthy…most of the time -because what's life without dessert? I have discovered the fun that exercise can hold when not used as a punishment technique. I can eat "intuitively" (cake included) and still make progress in finding my body's "happy place."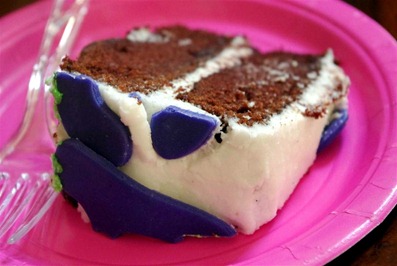 I receive more emails asking how I stopped binging than any other topic related to my blog. While I am not a professional, I can happily offer what helped me. In a topic not openly discussed nearly enough, I hope to offer some solace and guidance to anyone reading with their own food struggles. So, here is my personal path to recovery from binging…
Moments of Peace
I made an effort to start each day with a positive mantra – "I have the strength to honor and respect my body. I have the strength to not turn to food for comfort". Taking some time to direct my thoughts to a positive place, to something that provided a source of strength, helped me to begin overcoming such struggles.
Realize Your Worth
When I conceived Makenzie and realized that the actions I took no longer only impacted myself, I found new motivation to care for my body by not binging. I was an example to her. Now, I also see the impact I can have on others through sharing my story and blogging. Focusing on your strengths and the impact you have can motivate you to care for yourself more.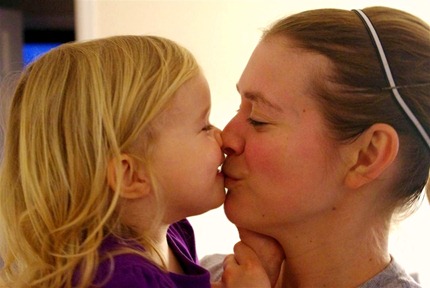 Look At The Bigger Picture
If you were given a diagnosis of one month to live right now, would you really worry so much about your body? Who approaches their death bed wishing to weigh 10 pounds lighter, showcase a perkier booty,or have flatter abs? Trying to restrict food to achieve such goals does not satisfy us because it is not what matters in life. Therefore, we feel empty physically and emotionally. Fill yourself emotionally with the important facets of life and you likely will find less desire for the emotional eating.
Lose the Rules & Embrace the Fear
I used to have so many food rules. Once I stopped listing foods as good or bad and opened myself up to everything, food had less power over me. I admit that when I "allowed" myself to eat anything, I did go overboard at first. Too many people find themselves in that situation and then don't believe they will ever stop. Embrace that fear and believe you will find balance. After a short time, I realized I didn't care for many of the things on which I used to binge. I craved healthy staples and could satisfy myself with reasonable portions of my favorite treats. Food no longer had the control.
Don't Give Up
The above is not to say that after a few weeks' time I no longer faced binges. I still had numerous occasions pop up where stress would get to me and I would suddenly find myself digging into a jar of peanut butter or grabbing a box of sweets from the bakery, despite a lack of hunger. Instead of trying to "make up for it" by restricting myself the next day or loading on the cardio, I told myself it was okay. I reminded myself it's a process and picked up with normal living right away.
Find Other Distractions
To this day, I still occasionally have the urge to binge. Sometimes the emotions, stress, and fatigue of a day present too much a challenge to face and evaluate right away. When that happens, I find other ways to comfort myself instead of food. Things like blog reading, household tasks, going for a run, or watching some mindless TV.
Make Health Fun
Finally, finding a way to love healthy living made a big difference in overcoming my binge tendencies. I took a long, hard look at what exercise inspired me and left me with that natural high. Now, I happily work out lifting weights, running, and taking spinning classes because they excite me. I made an effort to make eating fun. I don't feel deprived when eating things like Lemon Raspberry Muffins, BBQ Wraps, flavorful salads, huge bowls of oats, healthy "ice-cream", and delicious smoothies.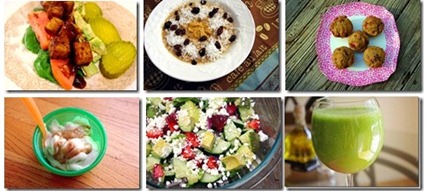 Plus, I keep in mind that I don't have to eat "perfectly". I focus on eating these things 80% of the time and make room to enjoy other favorites (I have a killer sweet tooth) the rest of the time – guilt free.
You don't have to continue with food struggles. Believe in yourself each and every day. Your body deserves the best you can give it. And you have the power. You deserve happiness. Take it.
Have you ever fought an unhealthy relationship with food?
What is a favorite positive mantra or saying you could use to remember your beauty and worth?
Tags: binging, self-love reflections